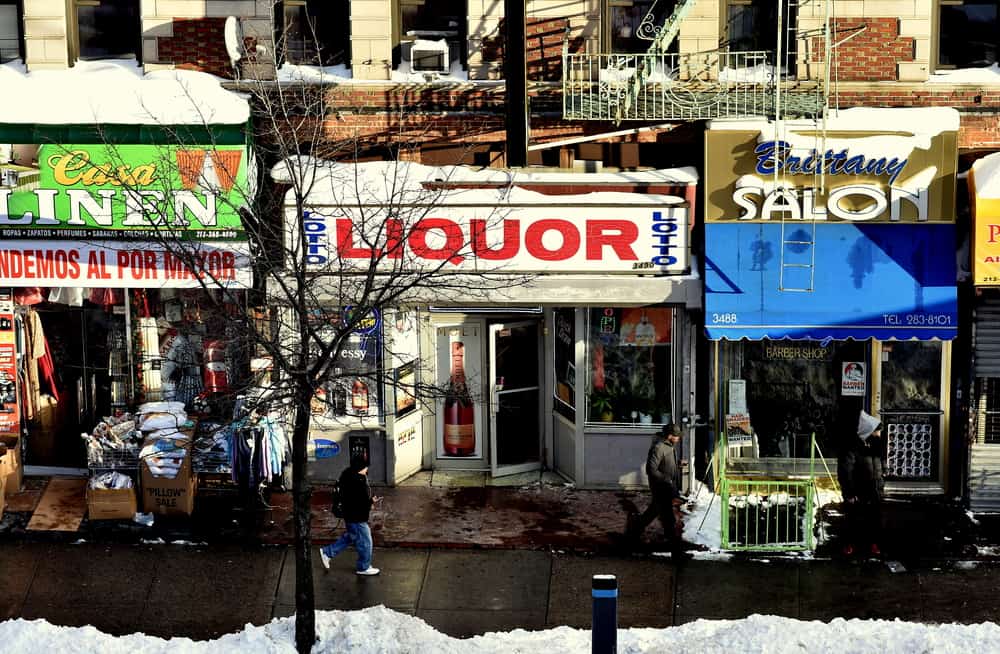 One story Commercial Taxpayer (C1-4 / R7-2) Measuring approximately 6765sf on a lot measuring approximately 7462sf. The existing building is comprised of 3 Vacant retail units on 89 ft. of frontage; a former beer distributor, a Laundromat and nail salon. The commercial units can be leased as-is to generate immediate cash flow or the property can be developed for maximum investment potential. The owner currently holds the beer /wine distributer license in safekeeping which can be utilized by the purchaser. The property has an existing residential FAR of 3.44. FAR of 3.60 offered with optional quality housing bonus. Maximum FAR of 6.5 can be obtained by integrating community use space into a mixed-use project, providing a total theoretical maximum floor area of 48,508sf. Maximum building height of 80 Ft, consisting of a 6 story base and a 2 story tower is possible.
Located in the heart of the FRESH Program (food retail expansion Health Program) the property is perfectly located for a supermarket presence in the ground floor. The FRESH program will allow a developer an additional square foot of residential floor area in a mixed building for every additional Foot provided for a FRESH food store.
Located in a rapidly developing area of East Harlem which is experiencing a surge in residential demand with condominium sale prices reaching to 800psf and residential rental rates in new development reaching $40psf in the area. Average condominium sale prices in east Harlem have soared, rising over 30% since the 4th Qtr of 2012. This property offers a great development opportunity which also presents an investor with immediate cash flow potential.