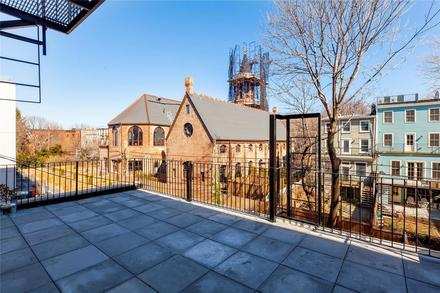 Snapshot
The Yellip family wanted to purchase an Apartment for their daughter in Manhattan or Brooklyn. Janette, their daughter had a very specific criteria and location of preference of the West Village, Brooklyn Heights or Bedford Stuyvesant.
The Challenge
Finding an Apartment in the West Village with a flexible board to accommodate the financial credentials of a young employee in the workforce was very difficult. Purchasing a Condo is very simple, but the West Village is comprised mainly of Coop buildings. This creates a difficult situation of finding the right home with a big space that will approve Janette as a co-purchaser for an Apartment.
Additionally, Janette, was very determined to find a small property that felt like a home and not a large Apartment building.
Complicating matters even more, the West Village and Brooklyn Heights neighborhoods are very competitive and there are many qualified buyers looking to purchase the same Apartment, creating an array of bidding wars.
The Outcome
After nearly 9 months of looking for an Apartment, several lost bids and endless open houses, we finally found the perfect townhouse unit in a new Condo development in Fort Greene, Brooklyn. As the result of a successful negotiation, we were able to eliminate the transfer tax, typically paid by the buyer in these circumstances. In the end we save the Yellip family $26,000 in closing costs, a very significant number.
Additionally, the Yelps were able to leverage key resources from our team, including the mortgage banker, real estate attorney and title professional.
The Present
The Yellips and I keep in constant contact. They recently closed on the Apartment in mid-August.