Property Management Companies in NYC
The difference in your investment becoming a smashing success versus an utter failure may come down to choosing one of the elite  property management Companies in NYC for hire. Without the correct property management team in-place, your return on investment will suffer.
Being an effective property management firm requires meticulous attention to detail. Investors throughout the world purchase Real Estate for passive investment purposes.
Throughout the years, our Company has worked with investors that need a trustworthy team to manage their affairs. Our hands-on approach has allowed for success. We pride ourselves on being one of the most transparent property management companies in NYC. Of equal importance, it's critical to maintain a positive relationship with a tenant because this is the cash flow of your property.
Types of Buildings
In New York City, there are several types of rental properties and Apartments. Depending on the year of construction and age of the building, some or all of these may apply. Knowledgeable property management companies in NYC will be able to explain this different in all of these types of assets.
1) Free Market
New construction properties typically offer free market units that are void of ll rent regulations. This means Owners can charge any amount of rent they desire. Of course, if the asking price is too high, there may be no renters willing to pay the price. However, this is a free-market building and there are zero pricing restrictions.
2) De-Stabilized
A De-Stabilized unit might mean the building was previously subject to rent stabilization guidelines. This means there was a fixed price on rent or possible allowance for an increase. Once the the Apartment turned over enough times to a new tenant and the landlord was able to increase the rent past a certain threshold based on certain calculations, there Apartment became de=stabilized or in essence a free market unit
3) Stabilized
A stabilized Apartment refers to an older building that has regulations and limits on the price of rents. There is a certain amount the landlord is able to increase the annual rent. It is subject to rent stabilization laws. In this case, the tenant has a number of rights that the landlord cannot enforce. Over time the unit will eventually become De-stabilized, but it may take a number of new tenants, renovations and other factors to turn-over the Apartment. Choosing one of the experienced property management companies in NYC, such as our firm, will enable you to gain first-hand knowledge from our trusted team.
4) Rent Control
This is the ultimate form of a rent ceiling. These are the original tenants that have lived int he building since initial development. They pay very low rents almost in accordance to their rent payments dozens of years ago. The tenants have many rights and the landlord is severely restricted. On occasion landlords will offer tenants hundreds of thousands of dollars for these tenants move-out in order to renovate the Apartment and increase the rents.
Rules and Regulations
Property Management Companies in NYC Must Follow
Managing property in Manhattan requires property management companies in NYC to be up-to-date with the latest rules and regulations. Many different Organizations exist including the Rent Stabilization Association (RSA) which sets limits on an annual basis for maximum increases on stabilized apartment. This is a large area of contention that comes to light every year in the New York City real estate community.
As a landlord, if you are unfamiliar with these laws and violate the terms, you can be subject to large fines that will impact your profitability on an annual basis.
It is imperative to work with a property management firm or specialized real estate attorney that can guide you in the right direction. The key is to limit risk and gain upside to maximize your investment potential.
Five Keys to Effective Property Management Services
1) Find a Quality Tenant 
It's important to find a tenant with the following credentials:
Strong credit score
Sufficient Income
Secure job
Safe background check
Typically one month rent and one month security deposit is required up-front. Well-versed property management companies in NYC will direct you through the entire process.
2) Manage Expenses
Some property management companies in NYC tend to be careless with other peoples money. When managing investment property for other people, make certain funds are being spent wisely. Never throw good money after bad. Certain items are worth replacement and others may only need a small repair.
Additionally, don't let your vendors get too comfortable. Make sure to get multiple estimates from different service providers to obtain the best pricing.
And of course, pay your vendors timely if they are imperative to the success of your business.
3) Key Vendors
Maintain a list of important vendors and resources to assist with repairs or service calls in your building. This includes the following list:
Painters
Plumbers
Floor Repair Company
Contractors
Locksmith
Appliance vendors and technicians
HVAC Service Companies
4) Prompt Communication
While a property manager is always on the-go, your tenant may not be. It's imperative to be able to respond at minutes notice to a tenant complaint. It can be the difference between a major insurance claim and a minor repair. We have seen unresponsive property managers and the impact it creates for property owners. It can lead to a loss of rent, litigation and costly maintenance.
5) Follow the Rules
Managing an Apartment in a major building or Metropolitan area may involve the adherence to certain rules and regulations. These include:
Insurance requirements
Building hours
Properties We Manage
As one of Premier Property Management Companies in NYC
As one of the premier property management companies in NYC, we manage more than $50 million worth of Apartments in the New York City and Brooklyn locations. Our portfolio consists of more than 100 Apartments in the Tri-State area. We are selective in choosing properties that we manage. Our goal is to provide outstanding customer service and offer a boutique solution for property owners throughout the world. Here are a number of Apartments that we manage in Manhattan.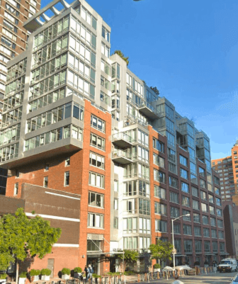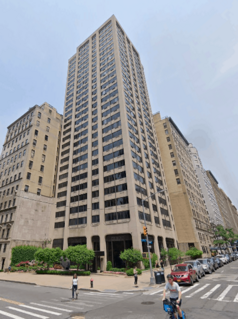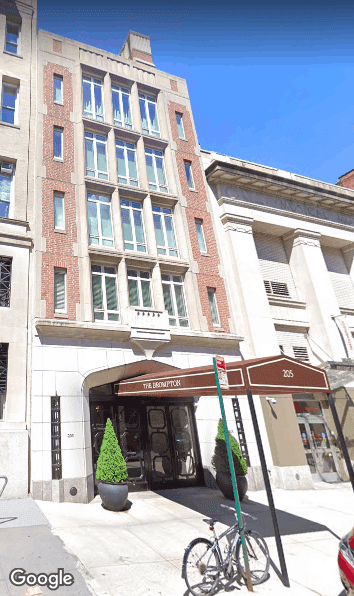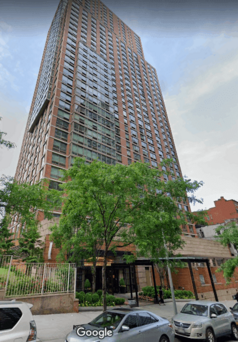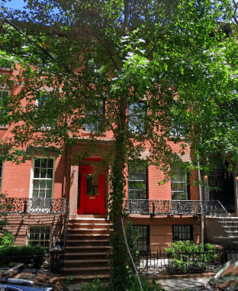 Our Elite Property Management Services
1) Maintenance
Garay Real Estate handles all maintenance requests for our clients. We assist with tenant complaints and address all issues in a timely manner. There are always maintenance items that appear that include heating, air conditioning, appliance fixes and other issues.
2) Lease Signings
We take care of lease signings, riders and renewal documents.
3) Apartment Turnover
After termination of a lease, Apartment must be painted and repaired. We have a trusted list of affordable vendors with the right insurance requirements. In manhattan, buildings are very stringent with their insurance requests. All vendors must meet these requirements. We are responsible for painting and repairs to turn-over the Apartment in a timely fashion.
4) Payment Management
Working with your bank of choice is incredibly important to us. Ensuring all tenant payments our made on time is critical to your cash-flow. We keep an eye on all rent payments and follow up when there is an issue.
5) Rental Brokerage Services
As part of our property management services, we offer rental brokerage services to all of our clients. We maintain relationships with all tenants and re-rent Apartment as they come available. Our aim is to secure the most advantageous lease terms to our landlord clients.
Our Returns
On an annual basis, we have managed to generate strong cash-flowing returns for our clients. It's important to think long-term and not only in the immediate future. We are willing to fix a problem the correct way initially, so that it doesn't re-appear several times within a short period of time.
Contact Us
For more information regarding our property management services, please contact us at garayrealestate@gmail.com We are always at your convenience and look forward to assisting you.